We think you'll love our products and services
Here's some of the many lovely things our customers say about us, and you won't be disappointed either!
Perfectly Cut and Dried!
Ideally delivered in manageable trays too. Very pleased with the quality of these Logs , Silver birch mainly, cut in a good shape for our woodburner. Delivered in not too heavy trays, which the delivery chap offered to put in the shed for us – will re order, best supplier out of three we have tried.
Superb Service
I have never ordered logs before so was anxious about being delivered poor quality at extortionate rates,
I contacted Nene Valley yesterday and spoke with a lovely gentleman who gave me sound advice without being pushy! I have previously been picking up netted bags from diy stores and alike but have not been satisfied with the quality of burning, lack of heat and blackening of the glass on the log burner.
Today I have received a call from a lovely lady who took my payment and made sure the chap delivering my logs had directions to find me as we are a little hidden away. My order was delivered exactly when I was as promised it would and I am absolutely thrilled with the service and quality, 1 purchased the 1m3 of hardwood kiln dried and the logs have come in a variety of sizes and have been stacked nicely in the log store, I am pleased with the quantity and I'm sure this will take me through to the next winter, lighting my fire 2-3 time a week over the next few months.
My only regret is that I should have done it sooner and saved myself from the moldy netted bags and hassle of lugging them into the house!!
Thank you for your superb service. I would highly recommend and use again !
Sue
They keep their word
Past experience of logs is a flat back truck dumping a load of logs on the drive with some dodgy damp ones hidden away. This time the cheerful driver arrived, asked where I wanted them. We stacked them away together, all high quality, tipped out of baskets, 20 minutes, job done. I could not have asked for better service than that. (And they happened to be over our way the day of ordering).
John Perrott
Pain & Injury Specialists
Firewood delivered the same day as ordered. Really fast service. The wood was nice and dry unlike some other local suppliers and Andy stacked the wood quickly and carefully for me. I have found a wood supplier I will be sticking with. Well recommended. Thanks guys.
First rate service
This is the fourth company we have used to supply our firewood and we will be using them again for sure.
The ordering and payment arrangements were good but the best bit was that they actually stack the logs in your log store. As we are pensioners they did in 10 minutes what it would take us several hours to do. The wood seems fine so no complaints whatsoever.
We were very impressed with everything and special thanks to the delivery team for making our delivery so easy and with such good humour too!
Brilliant service!
I arranged with you for a delivery of logs to my daughter in Newport Pagnell as a Christmas present. Your customer service was first class and she is delighted with the condition and dryness of the logs. Many thanks – would strongly recommend you to anyone.
Great Improvement on Last Supplier
Having used Nene Valley Firewood for the first time I would like to share how happy I am to have found this supplier. The wood from my previous supplier was poorly seasoned roughly cut into various shapes much of which I needed to chop down further. The wood supplied from Nene Valley was very consistent in size, in excellent condition and reasonably priced for kiln dried.
Also the delivery driver was very helpful transporting all the wood straight to me store at the rear of the property and stacking it for me which saved a lot of time and effort.
Excellent product and excellent service, would recommend to anyone. Thank you.
Andrew Axtell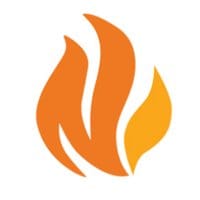 Fireplace / Solid Fuel Stove Installers

As a company we have been dealing with Nene Valley Firewood and recommending them to every customer that we install Solid Fuel Stoves for.

The service is excellent and very good wood value for money.

The free delivery and stacking service is fantastic and helpful if you do live on your own or are elderly.

Thank you for the excellent service.
Great quality wood with excellent delivery stacking service
We have used Nene Valley Firewood a number of times over the past three years and I am always highly delighted with them. We wouldn't go anywhere else for our firewood. The wood provided by Nene Valley is of excellent quality, always fully dried and cut into good-sized logs; and the delivery and stacking service is excellent. The logs are taken direct from the van and neatly stacked in my wood store without me required to do anything! The driver was especially helpful, very courteous and extremely pleasant to deal with.
Thank you!
Adrian Wookey
Excellent Service and Value for Money
I used Nene Valley Firewood for the first time today. Couldn't be happier with the service. The wood is perfect for our wood burners and the chap who delivered the logs couldn't have been more helpful and friendly. Previous log suppliers have just dumped a load of logs on the road in front of our house and we have had to lug the logs to our store in the back garden. Nene Valley Firewood delivered there logs in packed trays and even stacked them in our store within the price. Excellent job will definitely use again.
Many thanks.
Dave
Top Notch
This was my first time ordering wood from Nene Valley Firewood and it was so easy.
I emailed an enquiry, had a prompt response and was told the delivery could be made the next day.
I live in a terraced property with no rear access but the delivery gentleman brought the logs through the house and stacked them for me and what a wonderful job he did. A small fee was charged for this but worth every penny.
The wood is top notch and burns really well in the stove leaving very little ash.
Thank you for an excellent service and I look forward to dealing with you again.
Fantastic communication and service – great prices too!
I've used a few companies for kiln dried logs for our log burner but this company is the one I'll now stay with and refer my friends to. Their communication was great and customer service unbeaten. Their prices are very competitive and the chap who delivered the logs was very friendly and stacked them all in my log store beautifully. Free delivery, free stacking, couldn't ask for more. Highly recommended.